Missed some of our recent Halloween posts? Here's a roundup of all the Halloween recipes we've covered this year and previously on the blog.
These easy Mummy Cookies utilize store-bought Nutter Butter cookies for a fast take on spooky fun. They're a fantastic no-bake recipe to make with your kids, who can be involved from start to finish.
How about a Halloween Party menu with an added bonus: It's healthy! The Slow-Cooker Paleo Chili makes hosting a Halloween get-together a breeze, and the Pumpkin Cream Cake Bars are a great way to indulge in a sweetness without sacrificing your diet.
These Meatball Mummy Poppers are not only superfast to make, but are also another example of a great recipe with which to involve the kids.
The Pumpkin Cream Cake Bars we featured in our Healthy Halloween Party Menu make a yummy treat any time, whether you're hosting a ghoulish bash or not.
These adorable owl cupcakes are just one example of fun Halloween ideas we found for our list of 10 Clever Halloween Ideas.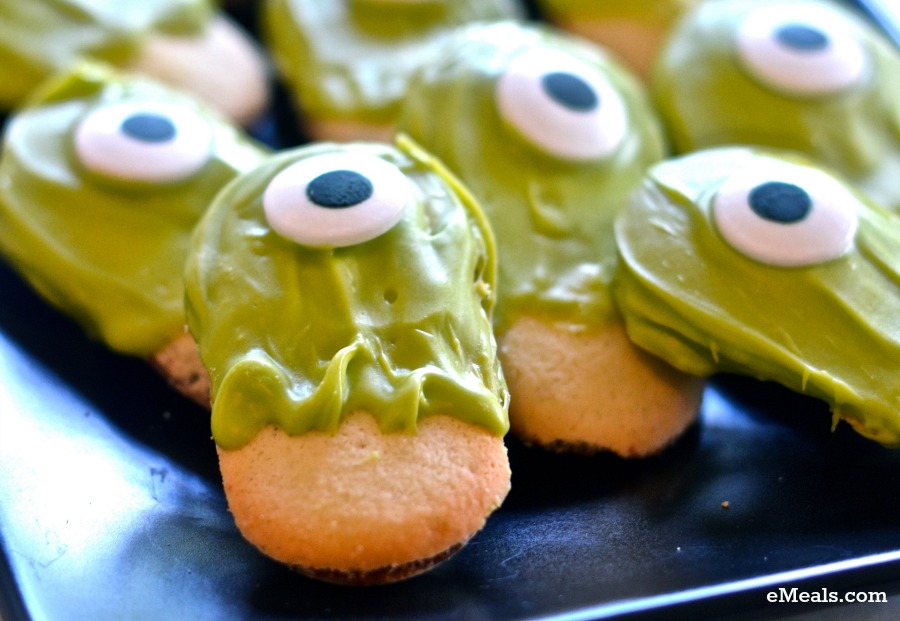 And last but not least, these fantastic Despicable Me-inspired Minion Monster Eye Cookies, another way to whip up some fast, easy, and affordable treats this Halloween that everyone will love.
Happy Halloween from the entire eMeals team!