Raspberry and Blueberry Pie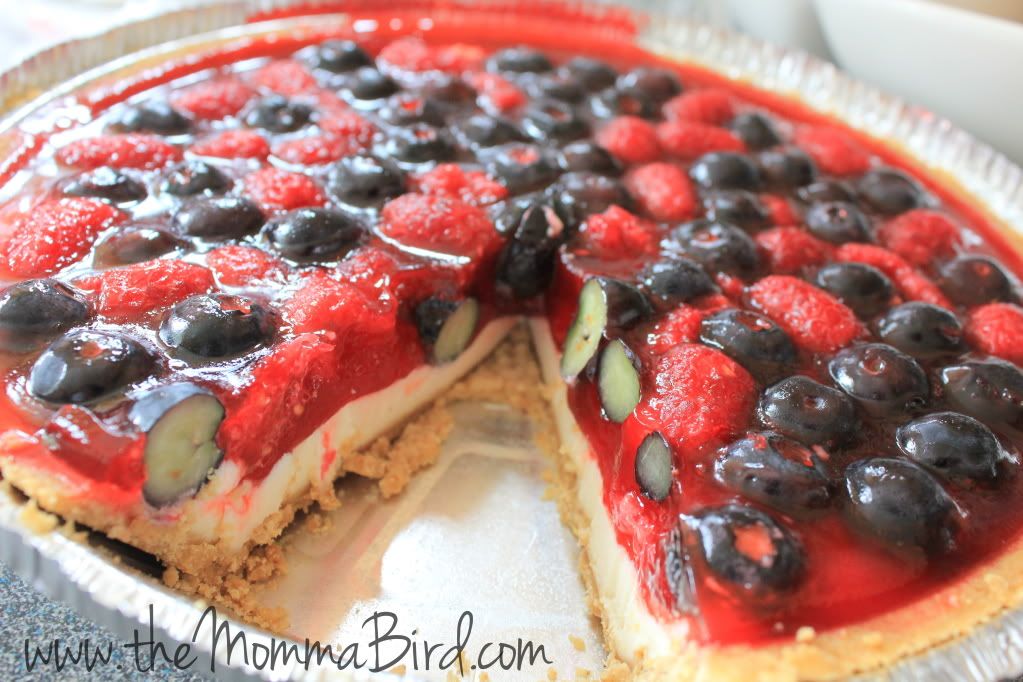 1 8-ounce package cream cheese, softened
2 Tbsp. milk
1 Tbsp. sugar
1 graham cracker crust (or regular pie crust if you prefer)
1 cup fresh raspberries
1 cup fresh blueberries
¾ Cup sugar
1 Tbsp. cornstarch
¼ Cup raspberry-flavor gelatin
whipped cream (for topping - optional)
Stir together cream cheese, milk, and 1 Tbsp. sugar in small bowl.
Spread cream cheese mixture over bottom of cooled pie crust.
Combine raspberries and blueberries and pour into pie crust, on top of cream cheese mixture.
Combine the ¾ Cup sugar, cornstarch, dash of salt, and 1 Cup water in a saucepan.
Cook and stir until thickened and bubbly. Once it's bubbly, cook it for 2 more minutes.
Stir gelatin into the bubbly liquid.
Cool mixture - slightly.
Pour gelatin mixture over the berries in the pie.
Cover & refrigerate 4 hours or overnight.
Top with whipped cream if desired!
Recipe by
The eMeals Blog
at http://blog.emeals.com/recipes-2/raspberry-and-blueberry-pie/