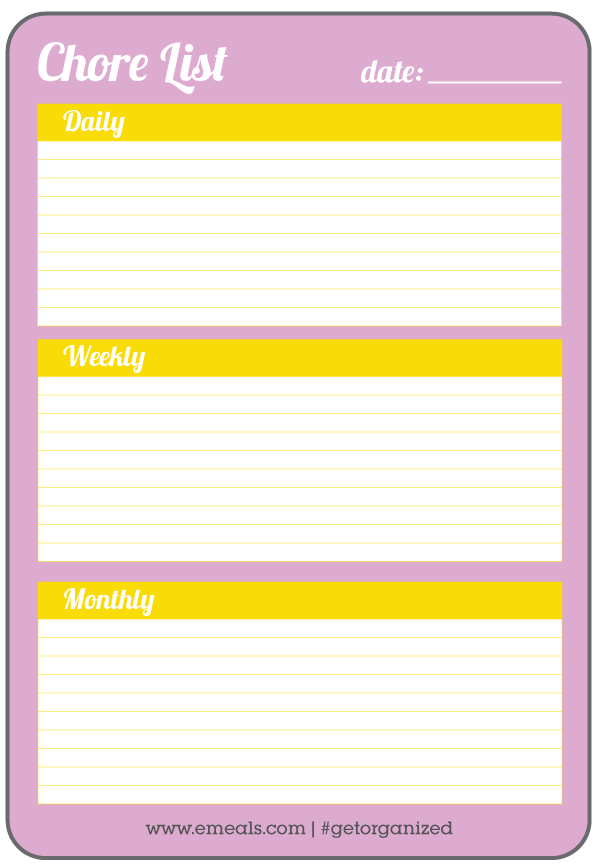 As January comes to a close, we've covered several tips to help you get organized in 2013 (like Why is it Important to Organize Your Meals? and Practical Ways to Get Your Family on the Same Page). Last but not least comes the art of keeping everything organized and clean in your kitchen and house. Making a chore schedule and divvying out the responsibilities will ensure that everything gets done in a timely manner, without one person doing all the work. Keeping a clean house can save you time and stress – and who couldn't use a little extra time and sanity in their home?
This free printable chore chart will help you prioritize what tasks need to be done on a daily, weekly, and monthly basis. Fill in the chart and assign tasks to family members based on what works best for your family and your home.
How do you get your family to help carry the weight of the housework?