"I'm going to be OK with this whole speed walking thing. I jog. How hard could it be? Does speed walking even really qualify as 'exercise?'"
Those were the last words my husband Jon said shortly before I destroyed him on a 10-mile jaunt around town.
He could barely move the next day. He felt like he might need hip surgery. He complained that muscles he never knew he had were aching. Me? I was fine.
Why?
Because of eMeals.
Wait, that doesn't make any sense. How is eMeals helping me get better at speed walking? Simple, the same way it's helping me build stronger friendships.
eMeals gives me the most expensive resource there is in the world. The one resource you can never get more of once it's gone. Time.
As a busy mom of two daughters, a Bible Study leader of 20 women, a wife of 11 years and all the other hats I wear, time is limited in my life. But with eMeals, I have a lot more of it.
Going to the grocery store is no longer a tedious, "What was I here for?" walk through the aisles. I storm through the store now, with my meal plan in hands, speed walking down a list of ingredients with purpose.
I don't guess my way through the cupboards, telling my kids "It's breakfast supper for the third night in a row!" I pick my meals. I buy my meals. I cook my meals. I go speed walking.
And on those walks, I become great friends with my neighbor Emily. That's the secret to friendships after all. Relationships run on the same fuel that Emeals gives me more of – time.
I have time to walk, to engage with friends, to do a million other things thanks to eMeals.
The Acuff family loves eMeals because the recipes are delicious.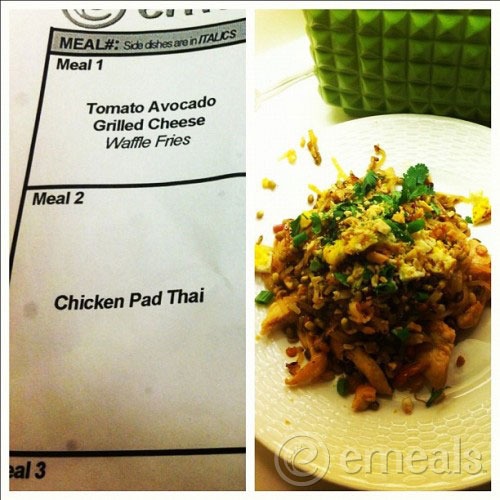 I love eMeals because I love speed walking.
And Jon? Well I'm not sure that he would say the same thing about what he now refers to as "the hardest exercise ever."
___________________________________________________________________________
Jenny Acuff lives in Nashville with her two daughters, McRae and L.E., and her husband Jon. We like to say that Jon Acuff met his match in Jenny… in more ways than one. Watch for his guest post next Monday.