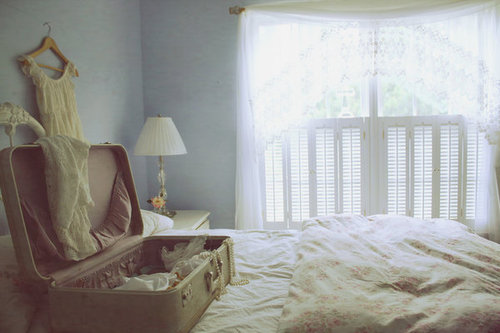 When my kids were small, going on a vacation meant packing 5 suitcases – 4 for each of my kids and 1 for me.  It was a workout! This summer, my son (who is graduating next week from high school – way to go Jake!!)  will begin to gather what he needs to pack for college.  I don't have to pack his suitcase for him (sort of), but I do want to help him fill up his "suitcase for life." The phrase, "one more thing before you go," has taken on a new, loud meaning!
In reality, from the day our kids were born, we started filling up their "suitcase for life" – day by day, hug by hug and tear by tear. It's a HUGE suitcase too! Lots of necessities need to go in there. It's a slow, daily process that takes many years to fill to capacity. Packing can't be done "the night before."  We are sending our kids off to do life, not to a sleepover.
My oldest daughter graduated from college this past Friday. (Way to go Jess!!) Hopefully the suitcase we sent her off to college with was a good survival kit as well as a solid starter kit for her life ahead. For the things she found missing, we have seen God's grace and His hand already evident in her life – in spite of how short we have fallen as parents.
After parenting for 22 years, I could recant many things, my mistakes and failures, things I don't want my children to "take with them" as they venture outward in life.  But by God's grace and goodness, there are many meaningful things I hope they do hang on to for the journey and will pass on one day to their own children.
Of course, one of those life-long treasures is family dinnertime.
Years ago, my daughter declared to me out of the blue, "There is definitely one thing I am going to do with my family one day.  I am going to have family dinner!"    She went on to talk about many of her peers who are "on their own" for dinner.  She said so many either go through the drive through or scrounge up their own dinner in the kitchen.  Sitting down for a family meal was just not the norm and it seemed sad to her.
In her own way she was expressing that what she had come to value was that our family was together, regularly.  It wasn't the eating, because that can be done alone.  It was the connection, the relationship, and the capsule of time repeated over and over that helped seal in her heart that she belonged, she was loved, and she was not "on her own."
As the years go by and you pack the "suitcase for life" for your family, make sure you tuck away that one time of day you can spend together over a simple meal.  Start now. Don't put it off until "they're older." It's the 'over and over' from day one that will accrue with time and will help fill up their tank to capacity by the time they leave.  It will be worth every spoonful of effort to make it happen and will be one of the most meaningful belongings taken with them for the journey ahead.
Start now with this simple dinner recipe, a favorite summer meal my family enjoys, and one that has floated around on our E-Mealz menus for years now.
Bacon Cobb Pitas

Chips

6 hard boiled eggs, sliced

16 oz  bacon

1 pkg pita bread

1 lb shaved ham and/or turkey

1 large cucumber, sliced thin

8 oz shredded cheddar

Ranch dressing

Fry bacon & slice in halves.  Cut
pitas in half; add bacon, sliced eggs, ham, turkey, cucumbers, cheese and dressing.

Serve w/ chips.
Linked at: It's a Hodgepodge Friday, Market Yourself Monday