Looking for an easy-to-cook cut of meat to throw on the grill this weekend? Skip the chicken and try something new, like pork tenderloin. Pork tenderloin is a versatile, tender cut that's lean and perfect for grilling. For this recipe, from the Paula Deen + eMeals partner plan, the pork is marinated in an Asian-inspired mixture of orange and lime juices, soy sauce, ginger, and tamarind concentrate. Pair it with an Asian slaw or hot cooked rice and fresh steamed sugar snap peas for a complete meal.
Related Recipe: Gluten-Free Kung Pao Pork with Napa Cabbage-Edamame Salad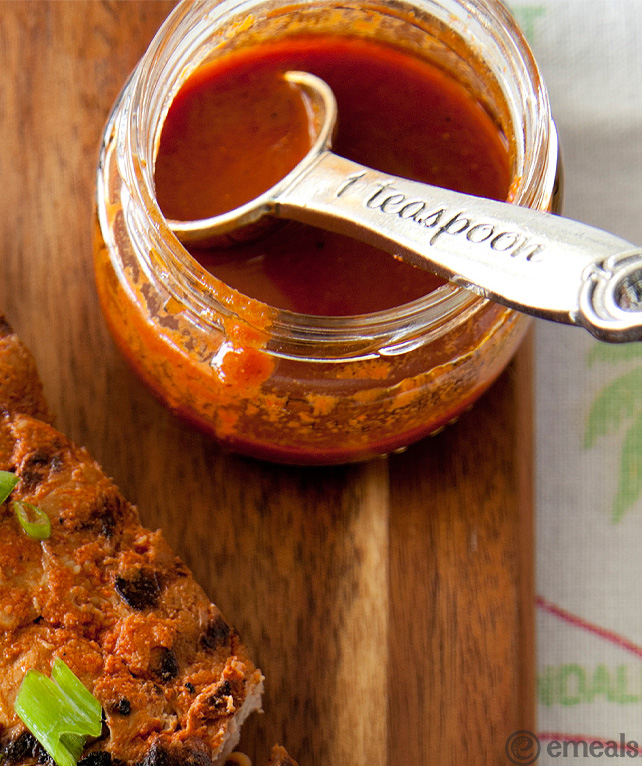 Tamarind concentrate is also called tamarind paste, and is just what it sounds like: a concentrated form of tamarind. It's common in Indian, Thai, and Mediterranean cuisines. It's a great ingredient for barbecue-like sauces, but if you can't find it at your local stores, use Worcestershire sauce instead. (Get it online here.)

Paula Deen's Grilled Pork Tenderloin
Recipe By:
eMeals + Paula Deen
eMeals Plan:
Partner plan
Ingredients
1 pork tenderloin
2 oranges
1 lime
½ cup soy sauce
½ cup tamarind concentrate, ground (or use Worcestershire sauce)
1 Tbsp Dijon mustard
1 tsp ground ginger
1 clove garlic, minced
2 green onions, sliced
Instructions
Place the pork tenderloin in a plastic, sealable bag. Squeeze juice of oranges and lime into a measuring cup. Combine remaining ingredients in measuring cup, and stir to combine. Pour over tenderloin, and seal bag. Marinate overnight in refrigerator.
Preheat an outdoor grill or preheat oven to 350°F. Remove pork tenderloin from marinade and pat dry. Brush olive oil onto grill and over meat for extra flavor. Reserve marinade.
Grill tenderloin about 35 to 40 minutes over medium heat. Or roast for 45 minutes. Allow meat to stand 10 minutes before cutting into 2-inch serving pieces.
While meat is grilling, bring reserved marinade to a boil in a small saucepan, then lower the heat and gently simmer until it is reduced to about 2 Tbsp. Stir occasionally. Drizzle a small amount of cooked marinade over each piece of meat; sprinkle with green onions.
About the Paula Deen + eMeals Meal Plan
Our Paula Deen Meal Plan delivers seven dinner menus featuring Paula's very own classic recipes. Paula has always focused on great food, keeping cooking simple and using meals to bring family and friends together around the table—which is exactly the same mission as eMeals.  The plan is designed to feed 4 to 6 people with each meal. (We do not offer a For Two version of this plan.) It's available for two-week free trials, and can be purchased for as low as $5 a month with a year-long subscription.