Raising a family can be challenging, exasperating and even expensive. My husband and I have experienced all of those scenarios,  but at the end of the day, we view raising a family as fun. With God leading our family, we believe that there is nothing more fun and fulfilling in our lives than the ministry to our own children. I have great respect for those who are successful in business, successful in movies and talented athletes. But what impresses my heart the most is the person who simply does a great job raising their children. In our home, there are a lot of imperfections and mistakes made as we journey through life but we love each other and we journey together. The added bonus is on the journey we are having FUN!
If there is one common trait that my husband and I share, it is a love for kids. We have a 17 year old daughter and a 14 year old son. They both have brought us great joy and we love them dearly. We also adore their friends and enjoy opening up our home to provide a safe place for them to come together and hangout. We provide ping pong, pool, sports, games, movies and most importantly FOOD! I am constantly looking for ways to feed "human garbage disposals". It warms my heart to fill their stomachs and one of my favorite "teen treats" to serve is "Tacos in a Bag". They are easy to make, filling and basically no mess. Open up your heart, open up your home and feed a teenager. Beware though…once you feed them they will be back! But for my husband and I, that is what we feel called to…The American Teenager…one of God's most wonderful creations.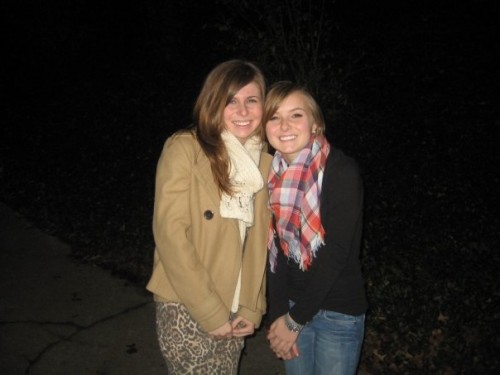 Tacos in a Bag
Snack size single pack Dorritos (found in the chip section at the grocery store)
Ground Beef
Taco Seasoning
Shredded Cheddar Cheese
Shredded Lettuce
Salsa
Sour Cream
Prepare the ground beef and taco seasoning as you would for tacos. Before opening your chip bag, crush the Dorritos gently. Open your bag and add any or all the above ingredients according to how you enjoy your taco. Mix well with a fork, eat and throw away the bag when finished.  I like to use ranch dressing instead of sour cream and add jalapeño peppers for an extra kick.
Linked to: Lucky Linky Tuesday, Boardwalk Bragfest, Tasty Tuesday, Fun w/ Food Friday, Under $100 Linky Party, Foodie Friday